Currently on view at Brenda May Gallery is a curated group exhibition titled Art + Humour Me featuring the works of twenty Australian contemporary artists. In addition to a cardigan-wearing tree, the show includes artworks in a range of mediums from sculpture to video and naturally I was drawn to the three cast resin jelly mold sculptures by Janet Tavener (pictured below). For a serious laugh or at the very least a bit of a giggle visit Art + Humour Me on view at Brenda May Gallery (2 Danks St., Waterloo), on view until 7 May 2011.
I am very excited to announce that I will be curating an art + food exhibition next year at Brenda May Gallery. We are now accepting proposals from artists so please read the exhibition outline below and contact the Gallery with any questions or visit the submissions page for further details.
'Art + Food – Beyond the Still Life' – October 2012
This exhibition will consider the representation of food within the visual arts and beyond the standard still life tableaux. The consumption of food is a universally shared experience, enabling viewers to connect with the issues surrounding consumerism, food production and cultural identity, explored by the artists. 'Art + Food – Beyond the Still Life' will be on exhibition during the Sydney International Food Festival.
Proposals for this show must be received by Friday 27 July, 2012.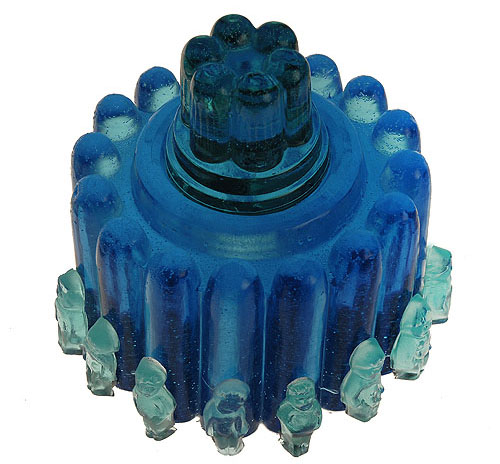 Janet Tavener, Baby Blue No 3, 2011
coloured resin, 12 x 12 x 12 cm, Brenda May Gallery