Three years ago today I posted an entry about Paul Cézanne and a recipe for cherry & nectarine clafouti. It was my very first entry on this site and it seems only fitting that it is included in Feasting on Art's first major magazine spread. Pick up the April issue of Appetite and you can find four recipes inspired by art in the article 'From palette to plate'. I would also like to thank Saveur for recently naming Feasting on Art as one of their 'sites we love.' As a longtime reader of the publication it is an incredible honor.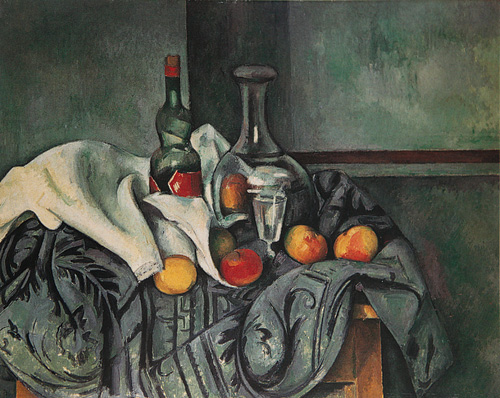 Paul Cézanne, Still Life with Peppermint Bottle, c.1894
oil on canvas, 65 x 81 cm, National Gallery of Art, D.C.