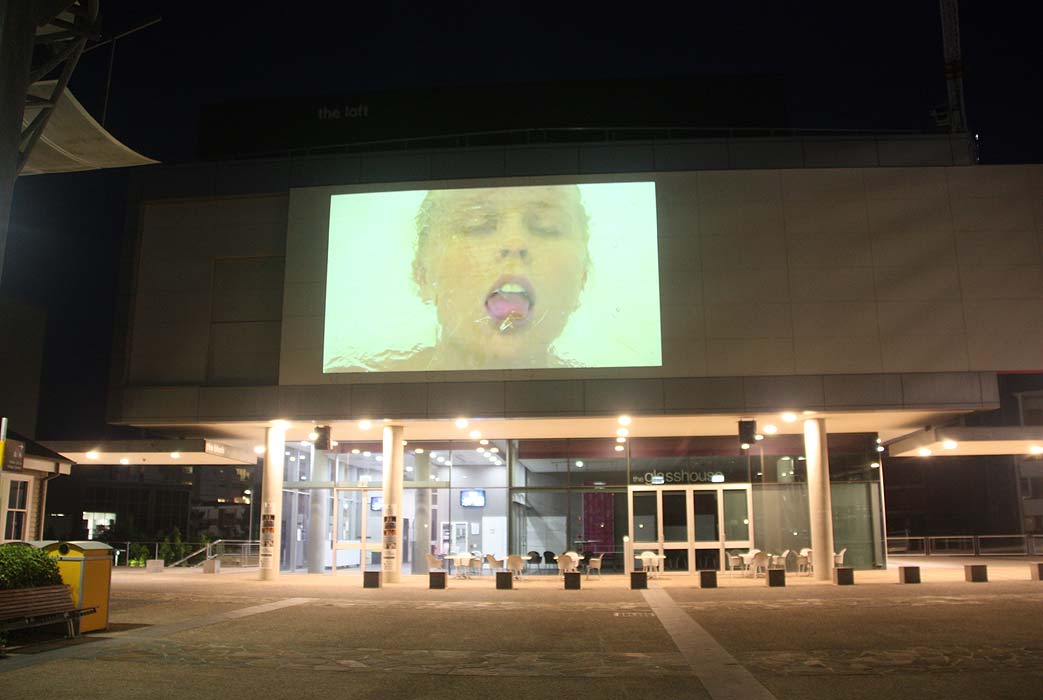 Mouthfeel is screening at the Creative Industries Precinct at Queensland University of Technology in Brisbane from Monday 30 November until Thursday 10 December 2015.
This exhibition first screened at Brenda May Gallery in June 2015 and features the work of Hillerbrand+Magsamen, Hannah Raisin, Nina Ross, Martynka Wawrzyniak, and Elizabeth Willing.
Email newsletter, QUT Precincts, 27 November 2015.
Read all posts related to this exhibition here and follow along on social media with the hashtag #mouthfeel2015.
……………………………………………………………………………………………………………………………………….
I wrote a piece which was recently published in Runway #29[Porn]  titled "Gastroporn, or The Sexualised Eater". The essay looks at the work of three women artists— Kawita Vatanajyankur, Elizabeth Willing, and Jodie Whalen—who use eating and food in their performances. Willing's endurance piece Lick (2009) is also featured in the Mouthfeel exhibition.