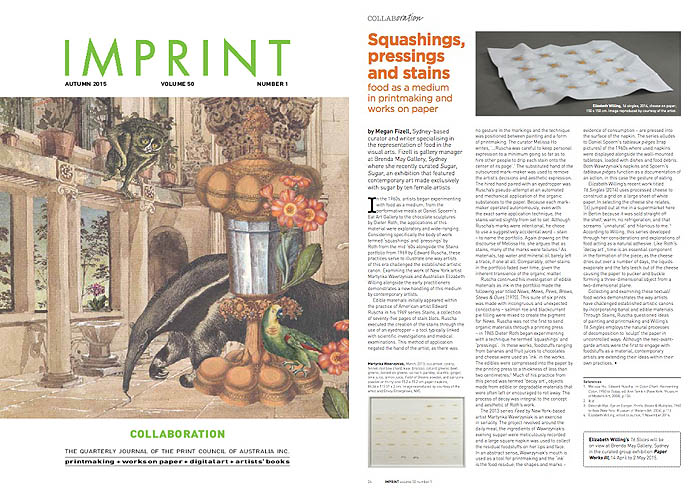 + READ: I have an article in the current issue of IMPRINT magazine. The piece is titled "Squashings, pressings, and stains: food as a medium in printmaking and works on paper" and discusses the work of Ed Ruscha, Dieter Roth, Martynka Wawrzyniak, and Elizabeth Willing. The research pertaining to the practises of Ruscha and Roth were subsequently used in my postgrad thesis.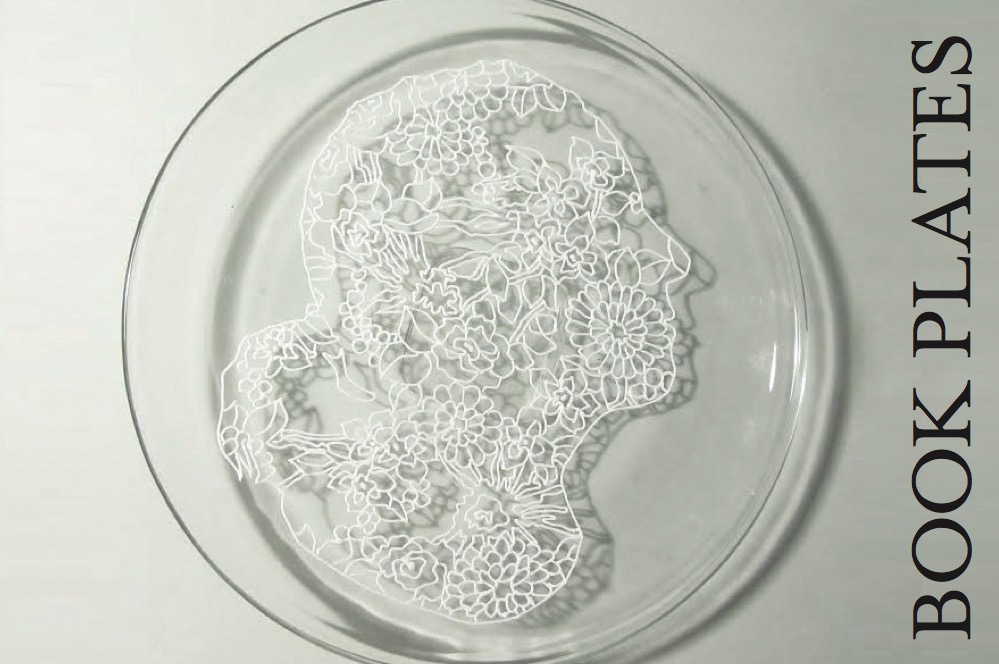 + VIEW: Stephanie Jones has work from her Traceries series in the exhibition Book Plate at the Electric Shadows Bookshop in Braddon, ACT. Three works from this series were featured in Sugar, Sugar (2013). Book Plate opens on Friday 20 March.

+ LISTEN: Yesterday BBC Radio 4 dedicated an entire show to food and art. The 30 minute segment by Ruby Tandoh includes a discussion of the iconographic significance of food in traditional still life painting as well as a consideration of contemporary practises that utilise food as a medium. The episode can be streamed here.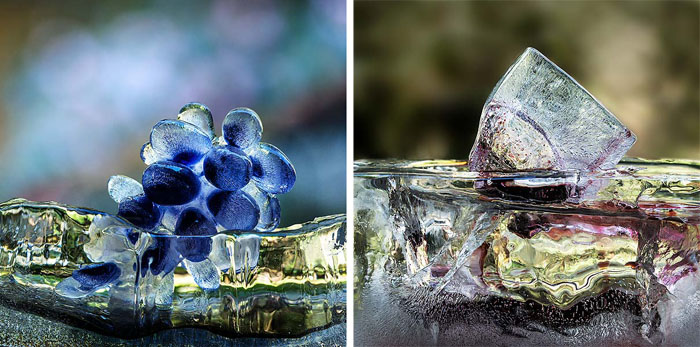 + VIEW: On 5 May, Janet Tavener's new photographs of melting ice sculptures titled Memento will be on view at Brenda May Gallery in Sydney. Tavener was in  Sugar, Sugar (2013) and Art + Food (2012) – the latter featured an ice sculpture photograph of a hotdog. Of the work Tavener writes, "The crystalline fruit and vegetables are no longer floating on a melting surface but have sunken into the ocean – semi submerged as they are swept along the icy current. Objects such a skull and fly, symbols of decay and transience, join the icy fruit and vegetables that once nourished and sustained life. The photographs have an innate sense of loss – a frozen moment in time that has already passed."