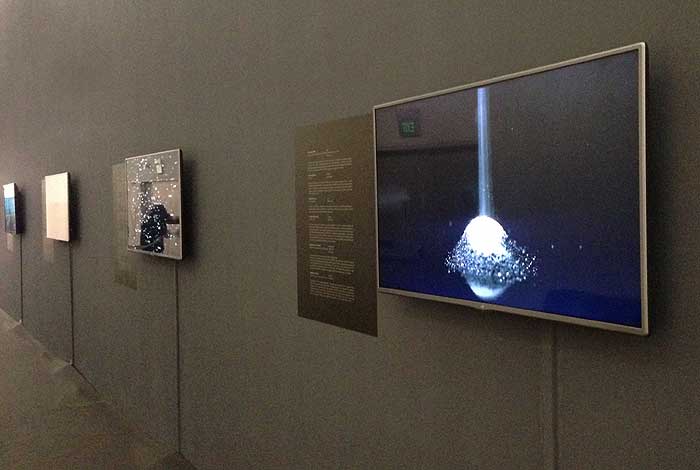 + VIEW: Claire Anna Waton's film The Falling, created specifically for Sugar, Sugar, was exhibited in the Video Platform at Art Stage Singapore 2015, on view at Marina Bay Sands from the 22 to 25 January. In her artist statement she wrote, "The Falling continues Claire Anna Watson's ongoing investigation with food as symbolic of cultural and corporeal change. Multidisciplinary in approach, her practice explores aspects of contemporary culture and its relationship to foodstuffs, as well as humanity's relationship to nature and the impact of scientific interventions on the natural world. Ephemeral matter is the medium for manipulation and experimentation, recontextualized to invite the viewer into a state of reflection on the natural, or not so natural, world. 'The Falling' explores what critic Robert Nelson describes as a 'spectacle of process' whereby the 'morbidity of falling, growing and corrosion' enact 'the unconscious pathology in our love of spectacle'.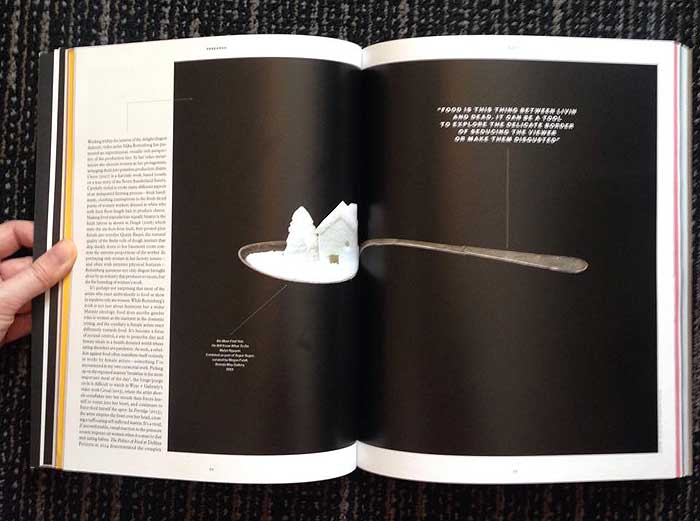 + READ: The current issue of Elephant magazine includes a comprehensive article about art and food titled "Eat It!" by Charlotte Jansen. The article references both Mouthfeel and Sugar, Sugar and illustrates Mylyn Nguyen's artwork We must find Yeti, he will know what to do. Click here to purchase a copy online.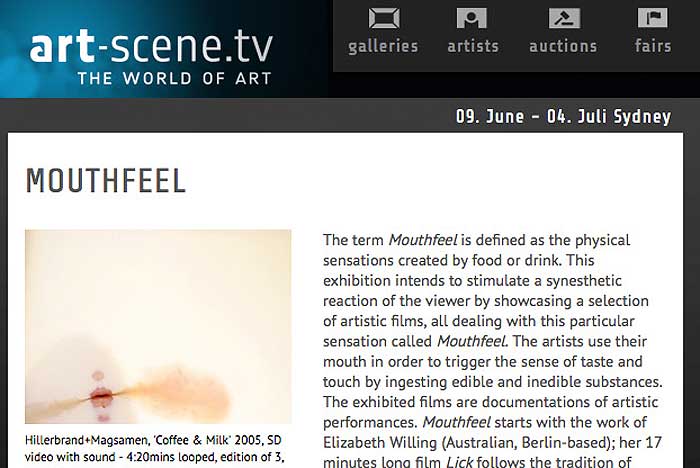 + READ: The website art-scene.tv published a series of articles relating to art and food during the month of January. Mouthfeel was reviewed as part of the editorial focus, the article is available to read here. View the entire suite of articles at this link.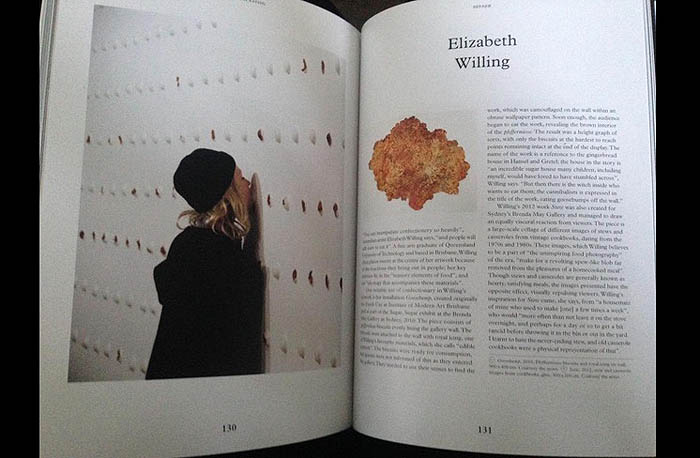 + READ: The book titled Experimental Eating was recently published and is the "first international survey of contemporary experimental and experiential food-based creative practices across art, design, catering, science and theatre." The compendium, edited by Thomas Howells, contains an entry about Elizabeth Willing and includes her work from Sugar, Sugar.