Using the beguiling substance of sugar as their medium, the ten artists of Sugar, Sugar at Brenda May Gallery in Sydney, engage notions of permanence given the transient nature of the material. With Shelley Miller's 'Velocity' exposed to all the elements, and slowly disintegrating, on the 2 Danks Street façade and Elizabeth Willing's 'Goosebump' being continually bitten off the wall by the visitors to the Gallery, the ephemeral characteristic of sugar is embraced by the installations of the exhibition.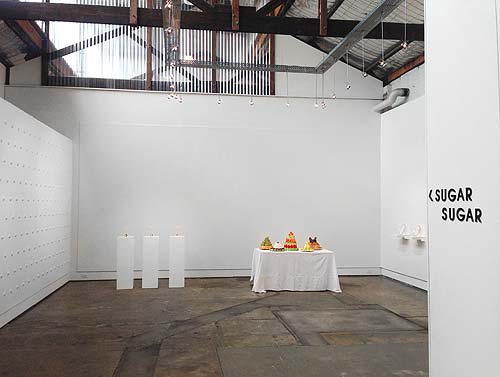 The skill and dexterity of the artists is highlighted through the medium, from the superfine control and handling of royal icing by Matina Bourmas and Stephanie Jones to the minute carvings of sugar cubes and in frosting by Mylyn Nguyen and Judith Klausner respectively. Janet Tavaner's vivid Victorian banquet made with solid sugar paste commands attention and draws visitors straight to the table with an intoxicating scent. Chocolate is used by Irianna Kanellopoulou and Claire McArdle who cast flowers and jewellery out of the substance playing on the motifs of traditional feminine gifts. Claire Anna Watson rounds out the exhibition with another enthralling film, this one depicting a continuous flow of sugar sinking into a viscous black liquid.
Sugar, Sugar will be on view until Saturday 19 October at Brenda May Gallery in Sydney. Don't miss this exhibition of ephemeral works as once the show is over, many of them will no longer exist.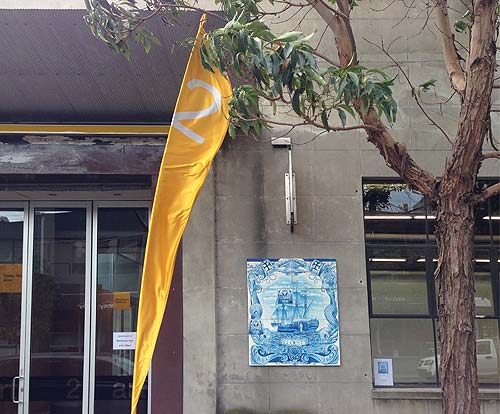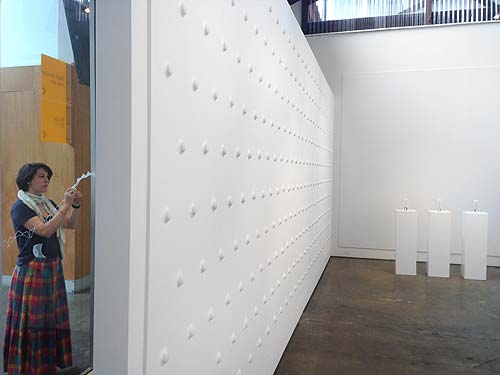 Media Clippings
Fizell, Megan. "Sugary Masterpieces." Appetite November 2013: 44-47. Print.
Welch, Olivia. "Sweet Sense." Trouble Magazine October 2013: 14-19. Web.
Frost, Andrew. "Funny, crafty women make a serious point about our expectations of art." The Guardian 1 October 2013. Web.
"This month's best shows." Time Out Sydney October 2013: 46. Print.
Frost, Andrew. "Sugar Sugar." The Art Life 26 September 2013. Web.
Vandepeer, Sarah. "Sugar Sugar." Art Almanac October 2013: 46-47. Print.
Gorman, James. "Exhibition Hoping to Prove a Sweet Success." Central Magazine 25 September 2013: 7. Print.
Berry, Ashleigh. "What's On." Inner City Weekender 20 September 2013: 21. Print.
Kumurdian, Dijana. "News Grab." Vogue Living September/October 2013: 108. Print.
Wan, Ren. "Eyes on Food." Antipasto 11 (2013): 10-15. Print.