The colour of a food or dish plays an important role in its appeal. Before tasting a tomato, we know that if it is green, it is unripe. These inherent expectations of the natural colouration of the world around us present an interesting challenge to artists. To represent skin tones in a portrait or the light hitting the flesh of a lemon, the right combination of colours must be mixed to determine the appropriate colour recipe for each painting. Some artists disregarded the traditional mode of colour representation and beginning with the Impressionists, colour was used to communicate emotion and highlight ephemeral experience. Colour has since been utilized as both form and symbol, as means for subjective expression, as a conceptual model and even to evoke realms of contemplation.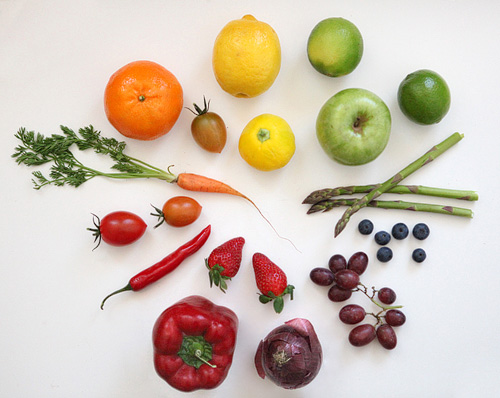 The monthly colour project considers select artworks featuring one predominant colour within the context of the pigment's history and in relation to natural edible form. By coupling the art with a colour-specific recipe, we continue to investigate the properties of the colour of food in both their raw and cooked states. Each colour will be broken into two parallel posts, the first featuring a still life painting of food with a literal recipe translation and the second a work that capitalises upon the emotive qualities of the pigment with a conceptual recipe inspired by the mark-making technique.
…………………………………………………………………………………………………………….
The project is written and researched by Megan Fizell and Cassandra Edlefsen Lasch. Megan Fizell is a Sydney-based art historian and freelance writer concerned with the representation of food in the visual arts. She is the creator and voice of Feasting on Art. Cassandra Edlefsen Lasch is a Berlin-based art historian and artist advisor active within international contemporary art production and project realisation. Investigating collaboration is central to her work and all of her recipes are gluten-free.